Series 7 TTV
Simply the top.
Power: 247 HP
Cylinders: 6
Weight: 10.325-10.475 kg
Wheelbase: 2.918 mm
EVEN STRONGER, MORE POWERFUL, AND WITH HIGHER PERFORMANCE.
Made in Germany, the new 7 Series stands out for its superior reliability and comfort, as well as for even lower fuel and operating costs, thanks in part to the engine oil change interval, now set at an incredible 1000 hours. The family's two models - the 7250 TTV and 7250 TTV HD - are equipped with the tried-and-true Deutz TCD 6.1 engine (with maximum power and torque up to 247 HP and 1072 Nm respectively) and they rely on the brand new TTV transmission, with improved efficiency.

Series 7 TTV
Engine

Transmission

PTO

Hydraulic system

Brakes

Cab
GREEN TO THE CORE
The 6-cylinder Deutz TCD with turbocharger, intercooler, and Common Rail up to 1600 bar, uses an injection pump lubricated by the engine oil; with the SCR, DOC, and passive DPF package for exhaust after-treatment, it can fully express its performance, guaranteeing minimum specific consumption of just 202 g/kWh, a value which, when combined with its 505 l of monolithic fuel tank capacity, ensures an extremely long operating range. The passive diesel particulate filter used in the exhaust after-treatment system offers three advantages: no supplementary diesel injection to clean the filter, less production of heat, and decidedly quicker regeneration operations as compared with traditional filters; to save time and money in full compliance with the limitations imposed by EPA certification. For transport on the road, an optional feature is available with a special foot control that increases engine braking capacity by 40%. This function, which generates additional braking force to supplement the already impressive retarding action of a transmission with a hydraulic component, significantly reduces wear and increases the lifespan of the components of the conventional braking system.

PREVIOUSLY UNIMAGINABLE EFFICIENCY
Based on the same layout already proposed in the T7780 (already tried and true on the Series 8) and T7560 versions, the new continuously variable transmissions raise the bar in the category in terms of efficiency and reliability. A perfect combination of planetary mechanical components with a new and highly efficient high-pressure hydrostatic unit guarantees a consistently smooth and even power flow, without jerks and with maximum performance, not to mention reduced fuel consumption and lower heat dissipation. The new powertrain, which is assembled in Germany at the Deutz-Fahr Land in Lauingen, features an exceptionally high-performance transmission, giving the 7250TTV unprecedented acceleration and smoothness, as well as a significant increase in the torque transferred to the wheels (+ 35% for the 7250 TTV model and + 50% for the 7250 TTV HD). The new TTV transmissions also allow these tractors to attain a maximum road speed of 60 km/h at an engine speed of just 1800 rpm, while 40 km/h is available at an incredibly low engine speed of around 1200 rpm. The Powershuttle, by now fully affirmed, is adjustable to 5 sensitivity levels in order to adapt perfectly to every specific need.

FOR MAXIMUM EFFICIENCY AT ALL TIMES
The profitability that can be obtained from a tractor is strictly connected to both operational capacity and operating affordability. The new 7 Series stands out precisely for these characteristics: the engine offers outstanding performance, even at low rpm, whereas the PTO, which has electro-hydraulic activation that can be modulated through iMonitor, comes standard with 3 speeds at the rear (540ECO/1000/1000ECO) and up to two at the front (1000 or 1000ECO). With the DualSpeed option, those speeds can be changed from the cab in the InfoCentrePro. This allows maximum operating efficiency at all times and means, that it is possible to operate frequently with the engine at low rpm, significantly reducing fuel consumption, wear of the moving parts, and noise in the cab, which also extends the routine service intervals. The interchangeable type rear PTO shaft makes it quick and easy to swap out, facilitating connection with any equipment and also reducing costs in the event of damage. The PTO operating modes can be managed both from the armrest in the cab and from either rear mudguard. For a comfortable coupling of the implement the rear PTO features now also a neutral position.

BEST IN CLASS PERFORMANCE
The hydraulic system of the new 7 Series features premium solutions usually seen only on larger and more costly tractors. The hydraulic circuit is independent of the transmission lubrication circuit, whereas the pump, available alternatively with 3 different flow rates (120, 160, or 210 l/min), is a Load Sensing type in order to prevent using power when no pressurized oil flow is needed. Up to 90 liters of oil is on tap for hydraulically operated implements, while these tractors can be equipped with up to 5 hydraulic distributors at the rear and two at the front (in addition to the front lift distributor, if installed). All the distributors are electronically controlled and they can be programmed and controlled proportionally; the Power Beyond connection is now also available with the new flat fittings. The potent rear lift has a capacity of 10,000 kg (11,100 for the HD version). A new feature on the new 7 series is the available transport position for the lower links as well as the hydraulic side stabilizers. A lift is obviously also available at the front, with force control and an incredible 5,450 kg of maximum capacity. All of this is rounded out with an intuitive interface for easy connection of compatible ISOBUS equipment.

FOR SUPERLATIVE SAFETY
In order to be productive, the operator must have maximum control of the vehicle, both in the field and on the road, whether at high speeds or on bumpy terrain and with the heaviest equipment. While working on the new 7 Series, in any conditions, you can feel the machinery's high level of safety. The new heavy-duty front axle and the braking system on the 7 Series are also unique in this tractor class. The intelligent and adaptive suspension system gives the new 7 Series maximum stability – both during heavy towing operations and when driving large loads. The innovative suspension concept stabilizes the tractor during all transport operations and boosts driving safety. In order to ensure better handling on uneven ground, the dampers are mounted on the front side of the axle. The 7 Series is the only standard tractor that can be fitted with high-performance dry disc brakes on the front axle. The additional booster brake system ensures maximum braking performance with light pedal pressure. No other standard tractor can offer a heavy-duty front axle, dry disc brakes in combination with the booster brake system, and more safety, especially at higher speeds. For increased safety, the new 7 series is equipped with an aTBM system, which increases the braking performance of the trailers while braking. And if ordered with hydraulic trailer brakes, the new 7 series is equipped with a dual-mode valve.

UNPRECEDENTED COMFORT
The revamped MaxiVision 2 Cab raises the bar in its class, thanks to the air suspension, high-quality materials, great reliability, and attentive control design. A multitude of features can be controlled using the ergonomic joystick located on the armrest: from speed selection to driving direction, to the combination of the ComfortTip actions, to front and rear lift controls. It is an intuitive and immediate system that you don't even have to move your hand to operate. The cab separated from the engine compartment limits the transmission of heat, vibrations, and noise, increasing comfort to unprecedented levels, so much that the internal noise is contained to 69 dB(A) with the engine at a maximum rotation speed. Visibility is outstanding in all directions, even at night, thanks to its powerful LED lights. InfoCenter-Pro provides information that is always clear and accurate and the mini MMI allows for easy definition of all the tractor settings. The openable roof is available in opaque and shading versions, transparent with anti-U.V. treatment, or transparent in high-density polycarbonate, with internationally certified FOPS protection.



Go back to product page

Color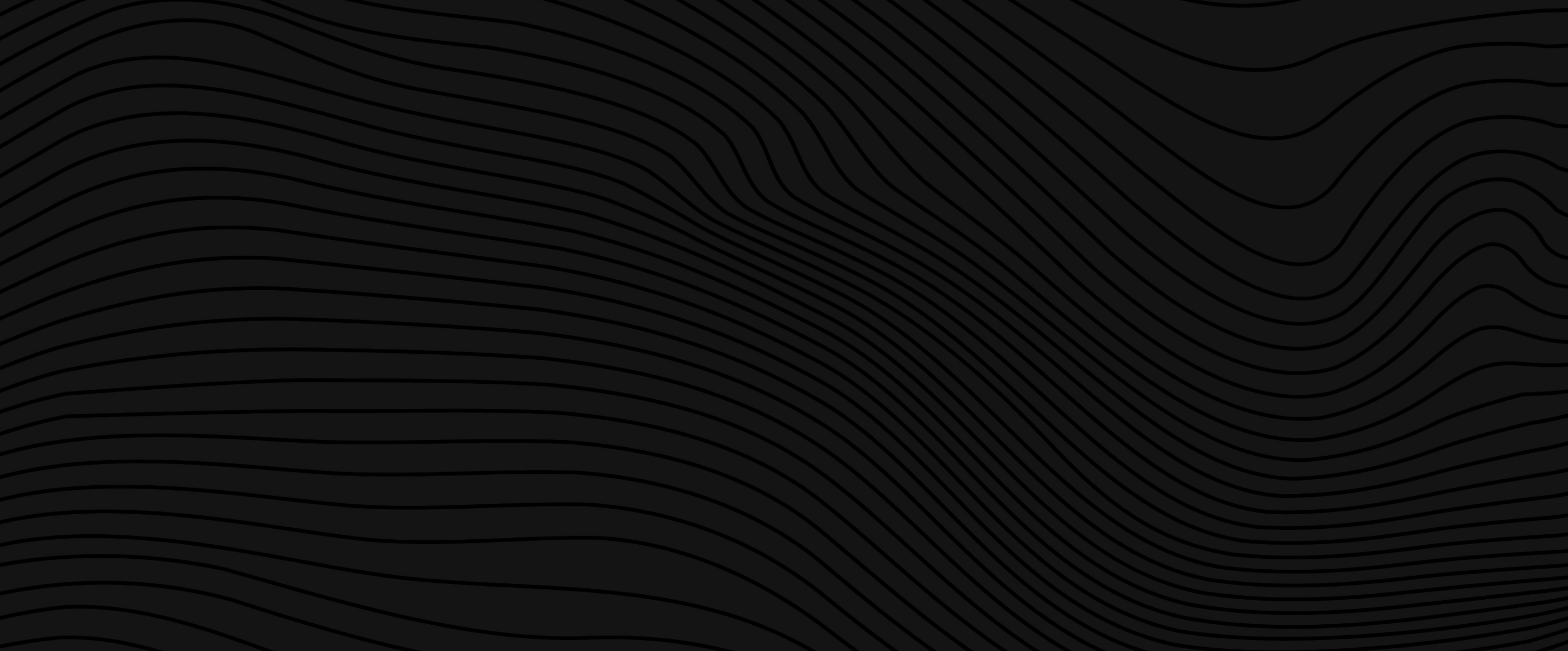 ASM
An electronic system which automatically engages and disengages drive to the front wheels and the differential lock in relation to steering angle, speed and rear lift position (depending on model).
SDF Smart Farming Solutions
PRECISION IS THE BASIC PREREQUISITE FOR PRODUCTIVITY
SDF Smart Farming Solution allows users to have the freedom and power to choose the products that best suit their business needs, maintaining full ownership of their decisions and their data. We provide products and services that perfectly match the practical requirements of today's farmers, contractors or any other users:
Discover more

Services available for Series 7 TTV:
ISOBUS

SDF Guidance

SDF Data Management

iMonitor
Go back to product page

ISOBUS
Electronics make agricultural machinery smarter, more powerful, more precise and more efficient.

The concept of ISOBUS is: communication through a common language, independent from device and manufacturer. This has become especially important since many different manufacturers started developing electronic hardware and software applications to avoid functionality issues. Knowing that machinery on a farm might consist of equipment from different manufacturers, ISOBUS ensures standardised communication interfaces. Thanks to its reliable and secure operations, the number of machines equipped with ISOBUS is significantly increasing. The benefits of using ISOBUS technology and its wide range of functions are obvious.

SDF Guidance
GNSS guidance system for agricultural vehicles.
Highest Level of precision.

Guidance applications are becoming increasingly established as a standard in tractors and combines on many farms. The more precisely your work is accomplished, the more profitable it is. You can rely on the highest accuracy even in difficult working conditions such as in fog or at night-time. We can guarantee this to you thanks to the experience of thousands of customers working with SDF Guidance: those who worked with a steering system cannot do without it ever again. SDF Guidance means efficiency and the highest precision.

SDF Data Management
Customised data management solutions for farmers and contractors.

Running a business often includes complex activities. We therefore help you optimise your operations and, above all, increase the efficiency of your company. The SDF Connectivity solutions keep you connected and at the centre of the action at all times. Efficient data management is increasingly gaining significance: having machines, your office and other external sources connected simplifies your daily work, allowing for the convenient management of relevant data. SDF Data Management allows you to work with our products and with a combination of several independent applications, ensuring reliable data transfer and valuable machine and agronomic data analysis.

iMonitor
Central control unit which enables the management of all types of Precision Farming applications.

Working days can be long and demanding. As a central control element, the iMonitor can offer you assistance and provide you with the highest level of comfort. It includes various tractor settings, guidance systems, ISOBUS control and data management. The iMonitor is easy to operate and includes a state-of-the-art touchscreen. A crucial feature, considering its large number of functions: everything is available in one interface, conveniently integrated in the armrest. The iMonitor is a highly practical interface connecting driver, tractor, device and office. This helps you take the best advantage, and even increase the performance, of your machine. Offered in two sizes, the iMonitor3 is available as a factory option or can be retrofitted on any type of machine.
Ask for a quote