Series 5D TTV
REACHING NEW HEIGHTS.
Power: 95-116 HP
Cylinders: 4
Weight: 4.210 kg
Wheelbase: 2.271 mm
Concentrated high technology.
The DEUTZ-FAHR Series 5D TTV is the best utility tractor on the market today. With unprecedented versatility and class-beating high-tech content, these machines are unlike anything else in their class. Practically unlimited scope for configuration, extraordinary compact construction, the TTV continuously variable transmission, a suspended front axle and a pressurised cab with a category 4 filtration system are just some of the features that set these machines apart from their rivals in this segment.

Series 5D TTV
Engine

Transmission

PTO

Hydraulic system

Brakes

Cab
Outstanding performance in a compact package.
The DEUTZ-FAHR 5D TTV range is powered by high performance FARMotion 45 engines with Common Rail injection (with injection pressures up to 2000 bar), 7-hole piezoelectric injectors, electronically controlled viscostatic fan and PowerCore air filter; this advanced technology lets the FARMotion 45 to deliver superlative performance in any situation, matched with outstanding fuel efficiency. These engines were developed specifically for agricultural use, with generous torque and power even at low engine speeds, and minimal maintenance requirements. The 5115 D TTV has a maximum power output of 116 HP in normal operating conditions, which can be increased to 126 HP for transport applications with the Overboost function. Compliance with Stage V emissions regulations is attained with a suite of solutions consisting of a DOC catalytic converter, an external, electronically controlled EGR circuit, a DPF particulate filter and an SCR catalytic converter. The exhaust aftertreatment system is integrated completely within the outline of the vehicle, allowing for a compact, low profile cowl for unimpeded forward visibility and a generous steering angle.

Seamless, efficient power.
Developed in-house by SDF specifically for machines in this power class, the innovative TTV continuously variable transmission maximises productivity with very low power losses, and combines the efficiency of a mechanical transmission with the comfort of hydrostatic technology.
An efficient, reliable solution which continuously varies the ratio used to put the power produced by the engine to the most effective use possible, making your job even easier and more productive. With two automatic work ranges, this transmission offers the ability to drive at 40 km/h on the road at low engine speeds while still ensuring uncompromised productivity and efficiency in the field. Using the clutch and shifting gears are no longer necessary to drive the tractor, as everything is now controlled smoothly and precisely from the joystick and throttle. The PowerZero function, which holds the tractor in complete safety even on steep gradients, also minimises the need to use the brake pedal. The control software offers the operator a choice of 3 modes (Auto, PTO and Manual), ensuring the ideal response and behaviour of the machine for any task. The highly ergonomic joystick and puts all the primary functions at the operator's fingertips, for simple and intuitive control of the machine. A practical dial lets the operator select from a practically endless choice of different engine management modes ranging from "Eco", which minimises fuel consumption, to "Power", which maximises tractor performance.

THE BEST IS ALREADY STANDARD.
The generous standard equipment contributes significantly to the versatility of the DEUTZ-FAHR 5D TTV family. The rear PTO already comes as standard with 540 rpm, 540 ECO and 1000 rpm speed modes. Also standard is an electrohydraulic PTO clutch, engaged progressively and without sudden kickback either from the ergonomically situated button on the MaxCom console or from outside the cab, using control buttons mounted on the rear mudguards. But that's not all: another standard feature is a function which engages and disengages the PTO automatically in relation to rear lift height, saving precious time during headland turns.

Top of its class.
The hydraulic system of the Deutz-Fahr 5D TTV family may be configured with an 84 l/min pump or with a Load Sensing pump with an impressive capacity of 100 l/min on tap at an engine speed of just 1850 rpm. This latter variant also delivers 70 l/min of oil flow at an engine speed of only 1300 rpm, for maximum productivity with power hungry implements even at low engine speeds. All Deutz-Fahr 5D TTV tractors are equipped with an additional 42 l/min pump dedicated solely to the hydraulic steering system, for seamless and progressive steering action even at idle speed, irrespective of any other hydraulic demands.

TRUE ALL-WHEEL BRAKING.
DEUTZ-FAHR 5D TTV Stage V tractors also come with premium solutions for axles, brakes and safety, such as all-wheel braking, for more responsive brake feel, especially when cornering, and for better performance when braking on gradients.
For effortless headland turns, the SDD function halves the number of steering wheel turns needed to steer the wheels fully: if selected, the function is automatically disabled once the tractor exceeds a predetermined speed, for greater steering precision.
In addition to a conventional swing axle, these tractors are available with an innovative double wishbone articulated quadrilateral front suspension derived from passenger car applications. The damping action of the axle is managed by an adaptive electrohydraulic circuit, which works in concert with the DTC (differential control function). Offering a combination of active damping, self-levelling and traction control capabilities, the independent front suspension system improves stability, grip, traction, comfort and safety in all terrain conditions, both in the field and on the road. Boasting a compact design and highly effective integrated management functions, the axle also includes Anti-Dive and Anti-Roll functions, which significantly increase productivity in tasks demanding extreme precision, such as hedge and living wall management. To facilitate maintenance and hitching front implements, the front suspension height is adjustable manually with two buttons in the cab. All tractors feature electrohydraulic 4WD and differential lock engagement as standard, and with optional speed and steering angle dependant automated 4WD and differential control.

Top class comfort.
The spacious 4-pillar cab comes as standard with air conditioning, hydro-silent block suspension, the ergonomic MaxCom console, instrument panel with InfoCentrePro colour LCD display, Bluetooth radio and an air-sprung driver seat. Options include an FOPS homologated roof and a Cat.4 filtration system, which allows the cab to meet the requirements for certification as personal protective equipment (PPE) for working with protective crop treatments. In spite of the compact external size of these machines, DEUTZ-FAHR 5D TTV tractors offer superlative levels of comfort, with features you'd normally expect to see only in a high power flagship tractor. The clearest example of this is the advanced MaxCom armrest integrated into the driver seat, which lets the operator access and control all the functions puts the operator with their forearm resting comfortably on a dedicated cushion. All the controls are organised rationally for superlative ergonomics, with extensive usage of the tried and tested, intuitive colour coded scheme developed by DEUTZ-FAHR.
The auxiliary electrical connectors inside and outside the cab can be configured as preferred, while driving lights and work lights are offered as both halogen and LED variants. Users demanding the latest in connectivity can equip their tractor with the precision farming pack which, in addition to autosteer functionality, also adds an ISOBUS connection, managed from the 8" iMonitor3.

Go back to product page

Extreme configurability in terms of hydraulic distributors: these tractors can be equipped with from 4 to 10 rear couplers, with free return as standard and the power beyond coupler as an option. All distributors are electronically controlled and feature timer controlled hydraulic flow. A wide choice of other options is on offer, such as the ability to add up to four belly hydraulic couplers or two couplers on the front lift, complete with free return.
And for total versatility even when working with very heavy implements in confined spaces, 2 different versions of the rear lift 3-point linkage are available. On all machines, the rear lift comes as standard with electronic control and a damping system to attenuate the oscillation produced when driving on roads with mounted implements. Truly impressive lift capacity: the compact version is capable of lifting up to 3660 kg (on the quick hitch couplers), while the standard version can lift an impressive 4310 kg. Naturally, a front lift is also available, with a maximum capacity of 2880 kg.


Go back to product page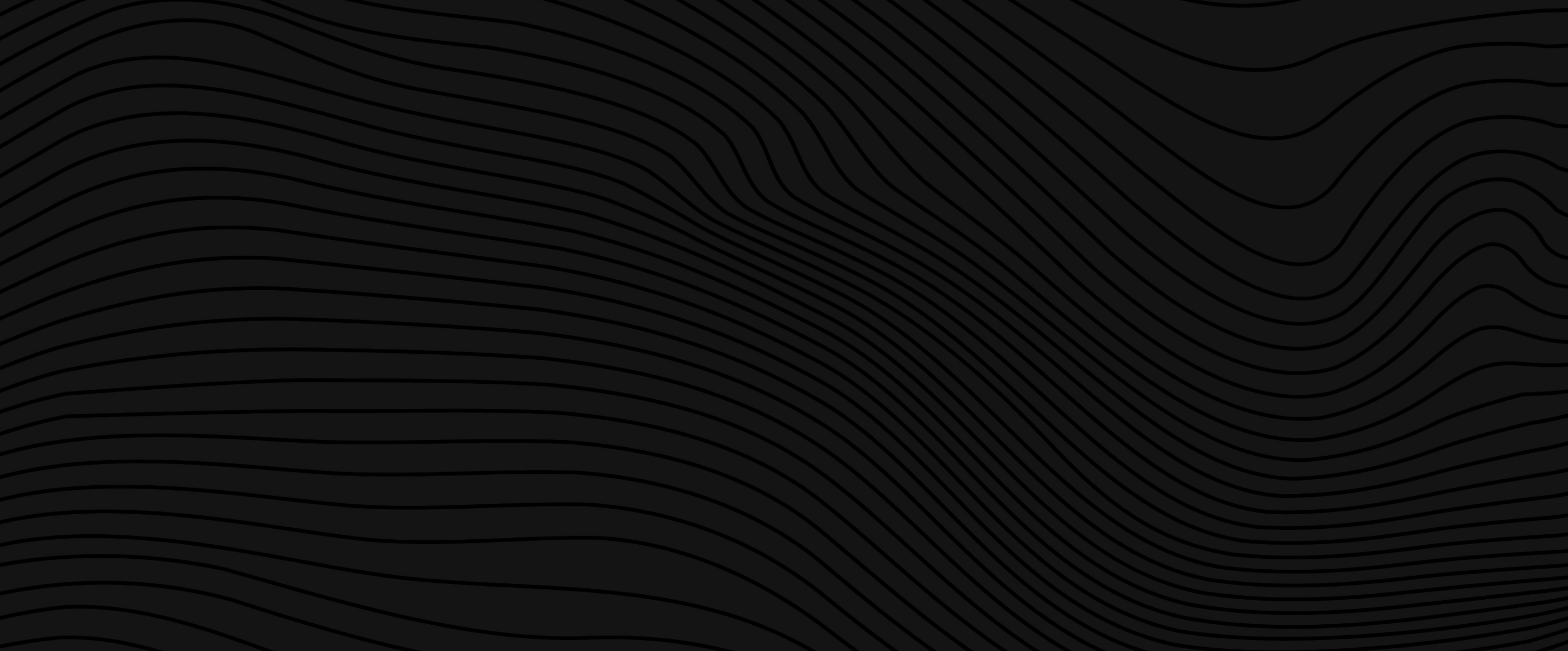 ASM
An electronic system which automatically engages and disengages drive to the front wheels and the differential lock in relation to steering angle, speed and rear lift position (depending on model).

XTEND
XTEND allows the display area to be extended easily, with a tablet, for example. You can either display the guidance application or even fully control all ISOBUS-UT functions – with your tablet! It is a cost-efficient and user-friendly alternative solution to a second terminal.

EasySteer
Easy Steer is a feature of the steering orbitrol to decrease the manual steering movements of the driver. Once activated with a button on the armrest, four steps (from 0-4) can be adjusted via settings in the iMonitor. The benefits are quick turning manoeuvres in headland and added convenience for the driver.

AutoTurn
The Auto-Turn feature allows automatic turns to be performed on the headland. You as the driver can decide which track to steer into. Different patterns are available – whether to skip lines or fill plots. Benefit from added convenience, decreased soil compaction on the headland and time saved!

SDD
Steering double displacement. This is a dual rotor steering pump activated and deactivated using a button. A dedicated solenoid valve changes the displacement of the steering pump. This halves the number of steering wheel turns necessary to perform manoeuvres.

Jolly Buttons
To the freely programmable buttons the operator can assign the power shuttle, the fast steering system, the rear lift, the hydraulic valves and even more functions. This makes the daily work intuitive and extremely comfortable.

Hydraulic Parking Brake (HPB)
Park brake for stopping the tractor and safely maintaining a stationary position in all gradient conditions. The park brake consists of a combined mechanical-hydraulic system which exerts a constant pressure on the rear brake discs. In addition, power losses up to 1.5 kW are eliminated, ensuring the lowest fuel consumption.

CAT 4 CABIN
With Cat.4 filtration according to EN 15695 standards, the cab offers protection against dust, aerosols and vapours. This protection means that the cab qualifies as PPE. The driver can work safely without wearing additional masks and overalls during spraying.

DTC
DTC stands for Differential Traction Control. This is an electronically controlled differential with an automatic, progressively engaged differential locking system. The front and rear differentials are capable of locking by up to 100% to prevent the wheels from slipping and maintain constant traction in varying grip conditions. The DTC significantly improves performance on the road and in the field.

Anti-dive + anti-roll
The anti-dive system prevents the front suspension from diving and causing the centre of gravity to shift, to make braking significantly safer. The anti-roll function automatically adjusts the damping action of the suspension in relation to steering angle and speed, for superior stability and grip, especially when negotiating bends during use on the road.
SDF Smart Farming Solutions
PRECISION IS THE BASIC PREREQUISITE FOR PRODUCTIVITY
SDF Smart Farming Solution allows users to have the freedom and power to choose the products that best suit their business needs, maintaining full ownership of their decisions and their data. We provide products and services that perfectly match the practical requirements of today's farmers, contractors or any other users:
Discover more

Services available for Series 5D TTV:
ISOBUS

SDF Guidance

SDF Data Management

iMonitor
Go back to product page

ISOBUS
Electronics make agricultural machinery smarter, more powerful, more precise and more efficient.

The concept of ISOBUS is: communication through a common language, independent from device and manufacturer. This has become especially important since many different manufacturers started developing electronic hardware and software applications to avoid functionality issues. Knowing that machinery on a farm might consist of equipment from different manufacturers, ISOBUS ensures standardised communication interfaces. Thanks to its reliable and secure operations, the number of machines equipped with ISOBUS is significantly increasing. The benefits of using ISOBUS technology and its wide range of functions are obvious.

SDF Guidance
GNSS guidance system for agricultural vehicles.
Highest Level of precision.

Guidance applications are becoming increasingly established as a standard in tractors and combines on many farms. The more precisely your work is accomplished, the more profitable it is. You can rely on the highest accuracy even in difficult working conditions such as in fog or at night-time. We can guarantee this to you thanks to the experience of thousands of customers working with SDF Guidance: those who worked with a steering system cannot do without it ever again. SDF Guidance means efficiency and the highest precision.

SDF Data Management
Customised data management solutions for farmers and contractors.

Running a business often includes complex activities. We therefore help you optimise your operations and, above all, increase the efficiency of your company. The SDF Connectivity solutions keep you connected and at the centre of the action at all times. Efficient data management is increasingly gaining significance: having machines, your office and other external sources connected simplifies your daily work, allowing for the convenient management of relevant data. SDF Data Management allows you to work with our products and with a combination of several independent applications, ensuring reliable data transfer and valuable machine and agronomic data analysis.

iMonitor
Central control unit which enables the management of all types of Precision Farming applications.

Working days can be long and demanding. As a central control element, the iMonitor can offer you assistance and provide you with the highest level of comfort. It includes various tractor settings, guidance systems, ISOBUS control and data management. The iMonitor is easy to operate and includes a state-of-the-art touchscreen. A crucial feature, considering its large number of functions: everything is available in one interface, conveniently integrated in the armrest. The iMonitor is a highly practical interface connecting driver, tractor, device and office. This helps you take the best advantage, and even increase the performance, of your machine. Offered in two sizes, the iMonitor3 is available as a factory option or can be retrofitted on any type of machine.

DEUTZ-FAHR provides one of the best warranties in the business
SDF ExtraCare safeguards your investment, provides you with maximum control over operating costs and ensures long life for your product. You can rely on the high technical knowledge and professional support provided by the DEUTZ-FAHR service network.

YOUR BENEFITS
Investment protection
Preservation of value
Better reselling opportunities
Use of original components and lubricants
Totally transferable
3 or 5 years warranty
Ask for a quote