8280 TTV
#ALWAYSONTRACTOR
Power: 287 CV
Cylinders: 6
Weight: 10.200
Wheelbase: 2.918
FÜR PROFESSIONELLE LANDWIRTE UND LOHNUNTERNEHMER ENTWICKELT.
Der neue 8280 TTV ist eine zuverlässige, starke und voll vernetzte Arbeitsmaschine mit dem perfekten Technologiemix für professionelle Landwirte und Lohnunternehmer.
Mit den neuesten digitalen Lösungen von DEUTZ-FAHR ausgestattet, ermöglicht es Ihnen der neue 8280 TTV, den Traktor auf besonders effiziente Weise zu bedienen, um so Zeit und Geld zu sparen. Mit seinem kraftvollen Doppelturbomotor mit 287 PS und einer Höchstgeschwindigkeit von 60 km/h, Dualspeed-Frontzapfwelle und vorderen Trockenscheibenbremsen ist er auf und abseits des Feldes äußerst schnell und wendig. Dank der rundum einstellbaren intelligenten Vorderachsfederung und der weiterentwickelten MaxiVision-Kabine bietet der neue 8280 TTV eine komfortable Arbeitsumgebung – selbst bei besonders anspruchsvollen Aufgaben.

8280 TTV
Motor

Getriebe

Zapfwelle

Hydraulik

Bremsanlage

Kabine
EFFIZIENZ LAUTET DAS MOTTO.
Der 8280 TTV ist mit einem brandneuen DEUTZ 6-Zylindermotor mit 6,1 Liter Hubraum und Doppelturbolader ausgestattet. Er ist auf maximale Leistung und Effizienz ausgelegt. Das hochmoderne Common-Rail-System erfüllt die Anforderungen der Abgasnorm EU Stage V und die Einspritzpumpe ist ölgeschmiert – sie arbeitet mit einem hohen Einspritzdruck von 2.000 bar, der die Kraftstoffverbrennung optimiert und ein reaktives und dynamisches Motorverhalten garantiert. Die gut gerundete Drehmomentkurve sorgt für hohe Leistungsreserven bei niedrigeren Drehzahlen.

DYNAMISCHES FAHREN.
Das neue stufenlose Getriebe SDF7780 ist das Ergebnis langjähriger Erfahrung in der Getriebeentwicklung und -produktion. Durch die intelligente Kombination eines Stufenplanetengetriebes, einer Kupplungseinheit und zweier hydrostatischer Einheiten entwickelt es ein Compoundgetriebe, das die Vorteile aller Elemente kombiniert und ein absolutes Optimum des Kraftflusses garantiert.
Der 8280 TTV beeindruckt mit leistungsstarker Beschleunigung, sanfter Verzögerung und schneller Reaktion auf Laständerungen. Eine einfache Getriebestruktur mit zwei automatisch geschalteten Übersetzungsverhältnissen erlaubt ein schnelles und automatisches Wechseln von niedrigeren zu höheren Geschwindigkeiten ohne jegliche Geräusche und Zugkraftunterbrechungen.
Dank des Antriebsstrangmanagements arbeitet es effizient und leistungsstark unter allen Bedingungen. Mit Drehzahlen von 1.830 U/min bei einer Höchstgeschwindigkeit von 60 km/h sowie 1.220 U/min bei 40 km/h zeigt der 8280 TTV auch sein volles Potenzial bei Transportaufgaben.
Die robuste Struktur, gepaart mit geringerem Gewicht, Laufruhe, einfachem Wartungszugang und hoher mechanischer Übersetzung ist die Basis für den Komfort und die Dynamik des 8280 TTV.

DIE KRAFT DER FLEXIBILITÄT.
Der neue 8280 TTV bietet vollständige Flexibilität mit einer Auswahl von 3 Zapfwellengeschwindigkeiten als Standard: 540ECO/1000/1000ECO. In Kombination mit der Dualspeed Frontzapfwelle können breitere und effizientere Anwendungen genutzt werden. Die Arbeitsgerätelast der hinteren Zapfwelle wird automatisch in Sekundenbruchteilen gemessen und das Einrücken der Zapfwellenkupplung ist proportional zur tatsächlichen Last. Der modulierte Start kann im iMonitor 3 eingestellt werden. Die ECO Zapfwelle spart bis zu 18% Kraftstoffverbrauch und die Proportionalzapfwelle bietet einen Antriebsstrangschutz für Traktor und Anbaugerät.
Die komplette Zapfwelleneinheit kann ohne größere Demontage des Traktors für Wartungszwecke entfernt werden. Für erhöhten Komfort sorgen die Automatikfunktionen der Heck- und Frontzapfwelle.

STEIGERUNG DER PRODUKTIVITÄT.
Mit einer maximalen Hubkapazität des Heckhubwerks von bis zu 11.100 kg verfügt der 8280 TTV über die nötige Kraft, um eine umfassende Palette an Anbaugeräten anzuheben. Um die maximale Vielseitigkeit der Hydraulik zu garantieren, ist der 8280 TTV in verschiedenen Konfigurationen jeweils mit elektronischen Ventilen mit vollproportionaler Steuerung verfügbar. Es befinden sich bis zu fünf Hydraulikventile am Heck, während in der Front bis zu zwei Ventile verfügbar sind. Das Highlight: alle Ventile können proportional gesteuert werden. Das Bedienelement des 8. Steuerventils befindet sich auf dem kleinen Joystick und kann präzise für kombinierte Manöver mit dem Kreuzhebel verwendet werden.
Mit automatischen oder hydraulischen Unterlenker-Stabilisatoren, Radschlupfregelung über Radargeschwindigkeit, hydraulischem Oberlenker, externen Fernbedienungen, internen Hydraulikrohren im Vorderachsbock und einer hervorragenden Sicht auf Gestänge und Zugpendel garantiert der neue 8280 TTV maximale Leistung und Kontrolle.
Erstmals werden Flachkupplungen als weitere Option angeboten. Der max. Ölfluss des Clean-Oil Systems beträgt 210 l/min, bei einer entnehmbaren Ölmenge von bis zu 90 Litern.

SICHERHEIT UND PRÄZISION SIND IMMER DABEI.
Produktivität erfordert ein Maximum an Fahrzeugkontrolle. Auf dem Feld und auf der Straße. Bei Höchstgeschwindigkeit ebenso wie auf schwierigem Untergrund oder mit schwerem Anbaugerät. Das Federungskonzept der Vorderachse und das Bremssystem des 8280 TTV sind einzigartig in dieser Traktorenklasse. Das intelligente und adaptive Federungssystem gibt dem Traktor maximale Stabilität – für schwere Schlepp- und Schubarbeiten. Das Innovative Anti-Dive-System stabilisiert den Traktor bei allen Transporttätigkeiten und steigert die Fahrsicherheit. Die Vorderachsfederung kann unabhängig von der Geschwindigkeit aktiviert oder deaktiviert werden – unentbehrlich für schwere Zugarbeiten oder zum Mähen.
Der 8280 TTV ist der einzige Traktor in der Baureihe, der mit leistungsstarken Trockenscheibenbremsen an der Vorderachse ausgestattet ist. Verpflichtend für 60 km/h und empfohlen für 50 km/h, wenn eine hohe Bremsleistung benötigt wird. Einzigartig auf dem Markt, erreicht der 8280 TTV sogar bei 60 km/h ein maximales zulässiges Gewicht von 16t. Ein zusätzliches "Booster Brake System" sichert höchste Bremsleistung bei niedrigstem Pedaldruck.

FÜR LANGLEBIGEN KOMFORT ENTWICKELT.
Der neue 8280 TTV ist eine Arbeitsmaschine mit einem hohen Komfortniveau bei allen Arbeiten. Die pneumatische Kabinenfederung, die Klimaautomatik, der Einsatz hochwertiger Materialien und der geräumige Kabineninnenraum des neuen 8280 TTV schaffen eine einladende, komfortable und produktive Arbeitsumgebung. Die ergonomische Gestaltung der Bedienelemente, die logische Anordnung und die übersichtliche Informationsdarstellung machen das Fahren des Traktors viel einfacher und sicherer. Die Kabine ist von der neu gestalteten Motorhaube abgetrennt, wodurch Hitze, Vibrationen und Lärm von der Kabine ferngehalten werden und der Fahrerkomfort auf ein neues Premium-Niveau gehoben wird.

Back to the card

MaxView-Windschutzscheibe
Dank der neuen MaxView-Windschutzscheibe und den großen Seiten- und Heckfenstern des Traktors hat der Fahrer den besten Überblick und die volle Kontrolle über alle Anbaugeräte. Leistungsstarke LED-Leuchten mit 50.000 Lumen verstärken den Überblick bei allen Außenbedingungen.

InfoCentrePro
Die neue analoge, digitale Farb- und TFT-Technologie des InfoCentrePro liefert dem Bediener klare Informationen in allen Situationen. Dank der Mini-MMI können alle Traktoreinstellung einfach angepasst werden.

MaxiVision Cab-Kabine
Um den Luftstrom und den Fahrkomfort in der MaxiVision Cab-Kabine zu verbessern, wurde die Klimaanlage vollständig überarbeitet und optimiert. Die Klimaanlagengitter sind oben an den Lüftern angebracht, um die Geräusche des Luftstroms zu reduzieren, indem der hohe Durchfluss dort gehalten wird. Außerdem sind zwei zusätzliche Luftauslässe für eine bessere Luftverteilung in der Kabine in die Lenksäule integriert.


Back to the card

Color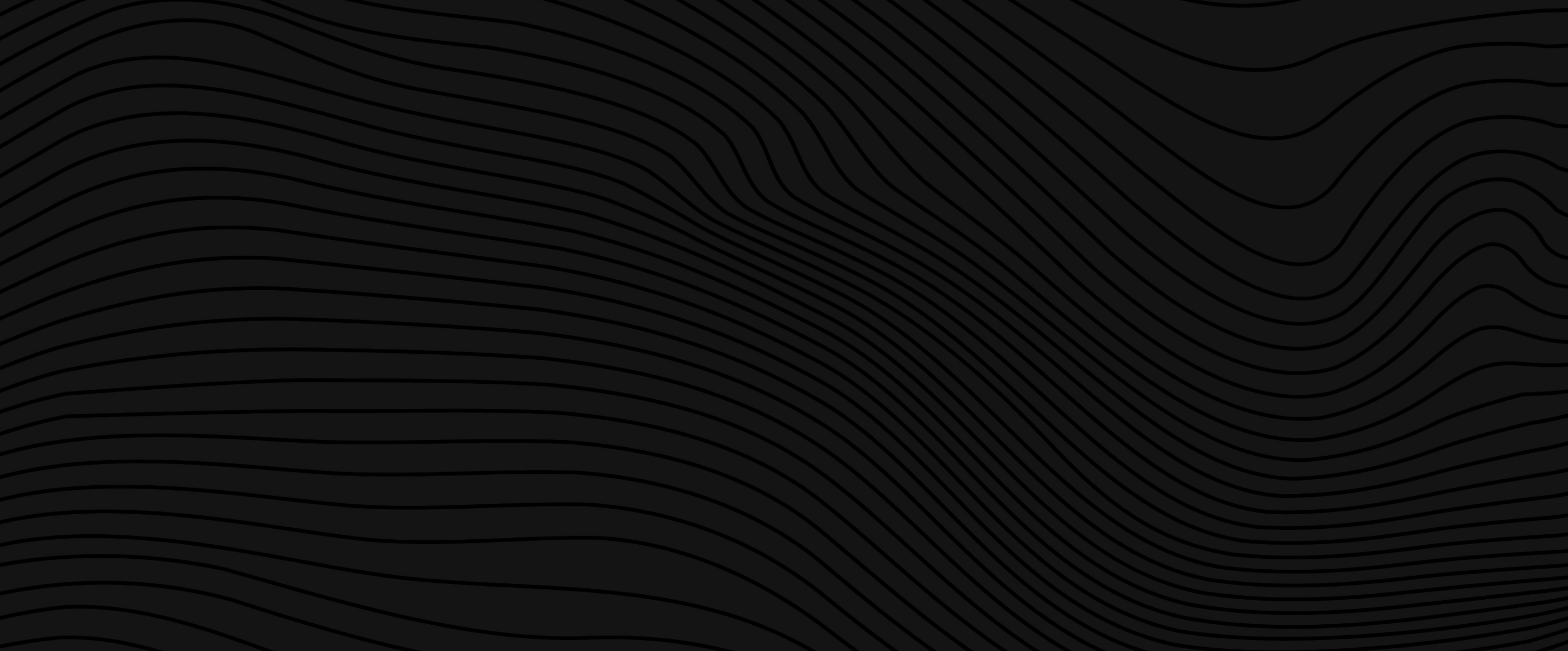 ASM
An electronic system which automatically engages and disengages drive to the front wheels and the differential lock in relation to steering angle, speed and rear lift position (depending on model).
SDF Smart Farming Solutions
PRECISION IS THE BASIC PREREQUISITE FOR PRODUCTIVITY
SDF Smart Farming Solution allows users to have the freedom and power to choose the products that best suit their business needs, maintaining full ownership of their decisions and their data. We provide products and services that perfectly match the practical requirements of today's farmers, contractors or any other users:
Discover more

Services featured on 8280 TTV:
ISOBUS

SDF Guidance

SDF Data Management

iMonitor 3
Back to the card

ISOBUS
Electronics make agricultural machinery smarter, more powerful, more precise and more efficient.

The concept of ISOBUS is: communication through a common language, independent from device and manufacturer. This has become especially important since many different manufacturers started developing electronic hardware and software applications to avoid functionality issues. Knowing that machinery on a farm might consist of equipment from different manufacturers, ISOBUS ensures standardised communication interfaces. Thanks to its reliable and secure operations, the number of machines equipped with ISOBUS is significantly increasing. The benefits of using ISOBUS technology and its wide range of functions are obvious.

SDF Guidance
GNSS guidance system for agricultural vehicles.
Highest Level of precision.

Guidance applications are becoming increasingly established as a standard in tractors and combines on many farms. The more precisely your work is accomplished, the more profitable it is. You can rely on the highest accuracy even in difficult working conditions such as in fog or at night-time. We can guarantee this to you thanks to the experience of thousands of customers working with SDF Guidance: those who worked with a steering system cannot do without it ever again. SDF Guidance means efficiency and the highest precision.
SDF Data Management
Customised data management solutions for farmers and contractors.

Running a business often includes complex activities. We therefore help you optimise your operations and, above all, increase the efficiency of your company. The SDF Connectivity solutions keep you connected and at the centre of the action at all times. Efficient data management is increasingly gaining significance: having machines, your office and other external sources connected simplifies your daily work, allowing for the convenient management of relevant data. SDF Data Management allows you to work with our products and with a combination of several independent applications, ensuring reliable data transfer and valuable machine and agronomic data analysis.

iMonitor 3
Central control unit which enables the management of all types of Precision Farming applications.

Working days can be long and demanding. As a central control element, the iMonitor can offer you assistance and provide you with the highest level of comfort. It includes various tractor settings, guidance systems, ISOBUS control and data management. The iMonitor is easy to operate and includes a state-of-the-art touchscreen. A crucial feature, considering its large number of functions: everything is available in one interface, conveniently integrated in the armrest. The iMonitor3 is a highly practical interface connecting driver, tractor, device and office. This helps you take the best advantage, and even increase the performance, of your machine. Offered in two sizes, the iMonitor3 is available as a factory option or can be retrofitted on any type of machine.
Request a quote