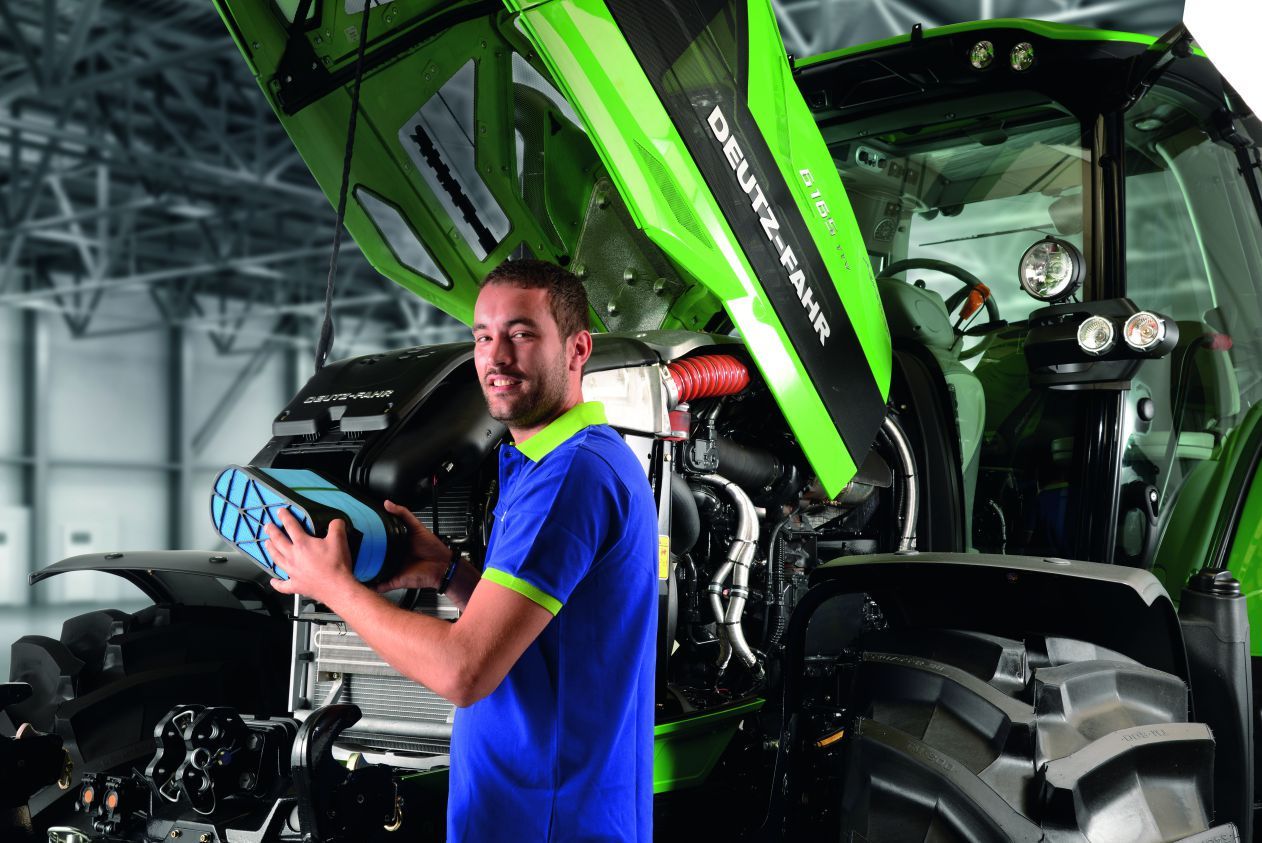 Aftersales
The strengths that have made the DEUTZ-FAHR technical support service synonymous with quality are attention to the needs of the customer, the professionalism of our personnel and our widespread, nationwide network of service centres.
Each DEUTZ-FAHR client is unique
Meeting the needs of the customer are always the first priority of the DEUTZ-FAHR team. We're here to listen to and understand their needs, offer support and advice in choosing the right product, help them identify the best solution for their specific needs and offer support in every stage of ownership, from the purchasing experience to usage in the field, with a passion for every type of farming.
REQUEST ASSISTANCE
Delivering a quality technical support service
Competence and precision are cornerstones of the specialist training each DEUTZ-FAHR service technician receives. Advice before you buy, pre-delivery inspections, scheduled maintenance programmes, rapidly available original spare parts and an extensive range of accessories and after-sales services: these are just some of the many advantages offered by the DEUTZ-FAHR technical support network.
The quality of the service delivered is guaranteed by constant training programmes for our workforce. Training courses, conducted both remotely and with physical attendance, are held periodically by Academy SDF centres in every major market in Europe and beyond, with particular focus on aspects such as electronics, digital services and the connectivity of our machines.