7/9/14
Profi: 6180 is not just for the eyes - DLG PowerMix Test
Profi, one of the most recognised magazines in the farm machinery field, reports an article regards the DLG PowerMix test carried out on our DEUTZ-FAHR 6180.
The DLG PowerMix is an acknowledged test procedure among farmers and manufacturers for determining specific fuel consumption rates in practical use. These vehicle test simulate a wide range of field applications on the test track. Tractors can be subjected to towing, pto and hydraulic loads all at the same time.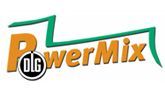 Beyond a captivating look designed by Giugiaro, during the DLG Powermix tests in March 2014, our DEUTZ-FAHR 6180 shows many advantages:
it deserves special appreciation for the low diesel consumption. The consumption of this tractor in Powermix measurements puts it at the top of its power class: "266 g/kWh means almost 10% less on average than all the other tractors tested until now".
As far as transportation is concerned, another test showed that the diesel consumption of the 6180 P was lower on average both uphill and on level ground: "on average, the 6180 P is almost 8% better at 40 km/h and over 2% better at 50 km/h".
The main details to be highlighted are:
a Deutz engine that complies with European emissions standard IIIB (Tier 4i)
a gearbox with the redesigned lever, the Powershift "SenseShift" with automatic functions
an adjustable shuttle
These are just the main figures that reveal the great capacities of this tractor, listed in the Profi article, here enclosed.