10/24/14
7250 TTVAgrotron: extraordinary resultsin consumption (Profi: DLGPowerMix Test)
In particular, in the DLG test relative to transport, our tractor lived up with the expectations demonstrating out-standing performance in terms of consumptions both uphill and on the plain level. At 40 km/h, the total value was 514 g/kWh, which is about 12% under the average, while at 50 km/h the consumption was 3% lower compared to the average.
The magazine highlights that, beyond the exceptional efficiency in consumption, our 7250 TTV Agrotron has many other strenghts:
an engine characterized by excellent values in terms of power
a transmission that simplifies the gearbox and can be ordered with 40, 50 or 60 km/h capability
an extraordinary maneuverability and a good breaking system
great hydraulics power
an airy MaxiVision cab that ensures a higher comfort-drive and a good visibility.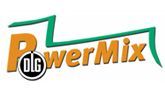 *The DLG PowerMix is an acknowledged test procedure among farmers and manufacturers for determining specific fuel consumption rates in practical use. This vehicle test simulates a wide range of field applications on the test track. Tractors can be subjected to towing, PTO and hydraulic loads all at the same time.
Insights: 7 Series product page