6W Profi Powershift Series
The 3 models of the DEUTZ-FAHR 6W Profi Powershift range - the 6135, 6155 and 6175 - are all powered by tried and tested Stage III A compliant 6 cylinder Deutz TCD 2012 engines, offering 141, 163 and 177 HP respectively. These engines are mated to ZF transmissions with 6 Powershift speeds and 4 ranges, for a total of 24 forward speeds and 12 reverse speeds.
6W Profi Powershift tractors feature a modern, elegant design and class-beating comfort in the cab, while their unrivalled efficiency is a guarantee of low running costs.
Brochures
ROBUST, RELIABLE AND FUEL EFFICIENT

The 6W Profi Powershift range is powered by tried and tested 6 cylinder Deutz TCD 2012 engines, with electronically managed Common Rail injection with injection pressures up to 1600 bar, and turbo-intercooler forced induction with wastegate. Two injection pumps lubricated with engine oil and embedded in the cylinder block work together in concert to deliver impressive torque even at low speeds, while reducing noise and vibration. These powerplants meet the requirements of Stage III A emissions regulations without requiring costly exhaust aftertreatment solutions.
Effective cooling is ensured by an all-aluminium, high efficiency radiator pack.
Deutz TCD 2012 engines offer outstanding performance and are extraordinarily flexible, low on fuel and durable, but are also efficient, delivering impressive torque even at low engine speeds.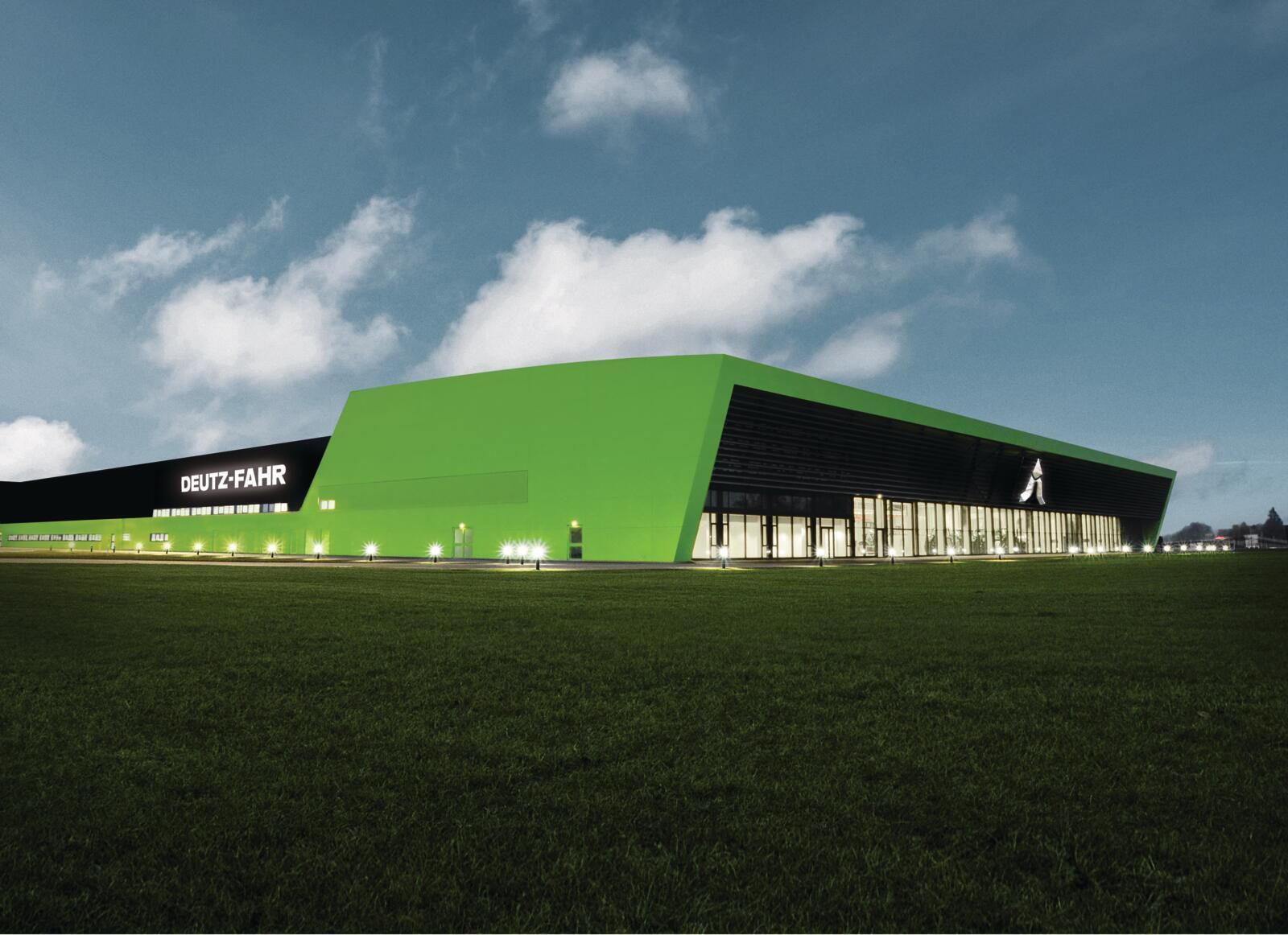 AS EFFICIENT AND TOUGH AS IT IS PRODUCTIVE
Sturdy, reliable and extremely efficient: these are the key characteristics of the ZF transmission equipping DEUTZ-FAHR 6W Profi Powershift tractors, with 6 powershift speeds and 4 manually selected ranges for a total of 24 forward speeds and 12 reverse speeds already in the basic configuration. A fifth range is offered as an option, increasing the total number of speeds to 30+15.
These transmissions come as standard with an electrohydraulic reverse shuttle, while the additional SenseClutch, available as an option, lets the operator set the reactivity of the shuttle to 5 different levels. Traction is optimised in poor grip conditions by the electrohydraulically engaged four wheel drive system and 100% lockable rear differential, both of which selectable automatically in response to working conditions even in the base configuration.
The front differential is equipped as standard with an automatic limited slip device (limiting slippage to 45%), while as an option, an electrohydraulically operated 100% lockable front differential lock is also available.
VERSATILE AND WITH EXCELLENT ERGONOMICS
The widely used 540 and 1000 speed modes are offered as standard, for working effectively with a wide range of implements. All PTO configurations feature an electrohydraulically operated clutch as standard, for smooth, progressive implement engagement in all operating conditions.
To facilitate maintenance, the PTO clutch has been relocated to an easily accessible position near the splined stub shaft. A 1000 rpm front PTO, also with an electrohydraulically operated, proportionally engaged clutch, is available as an option.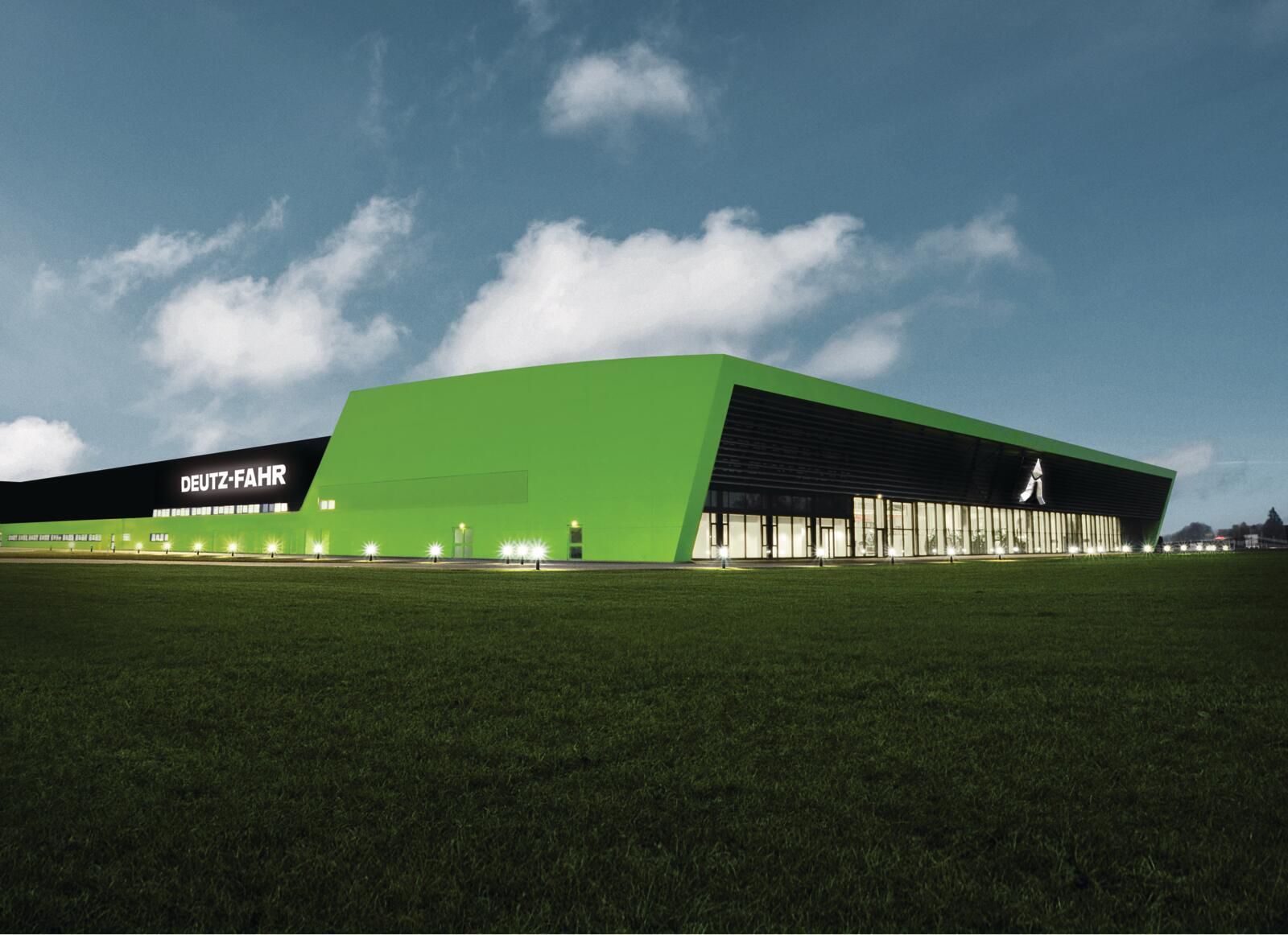 AN EXTRAORDINARY CHOICE OF CONFIGURATIONS AND SUPERIOR PERFORMANCE
The hydraulic system is incredibly modular, offering a huge choice of configurations to cater for any need. With premium components used for all versions, even the basic configuration features a 42 l/min pump dedicated exclusively to the hydraulic steering system and auxiliary circuits, and - as standard - an 85 l/min gear pump feeding the main hydraulic circuit. Instead of the standard main hydraulic circuit pump, the hydraulic system may be equipped with a higher performance version with an output of 110 l/min, or with a 120 l/min advanced Load Sensing pump as an option.
The basic configuration, with two mechanically controlled rear distributors for a total of 4 ways, may be extended to offer up to 4 distributors (8 ways) as an option. Also as an option, either one or both of these additional distributors may be equipped with a flow regulator and a Power Beyond free return line.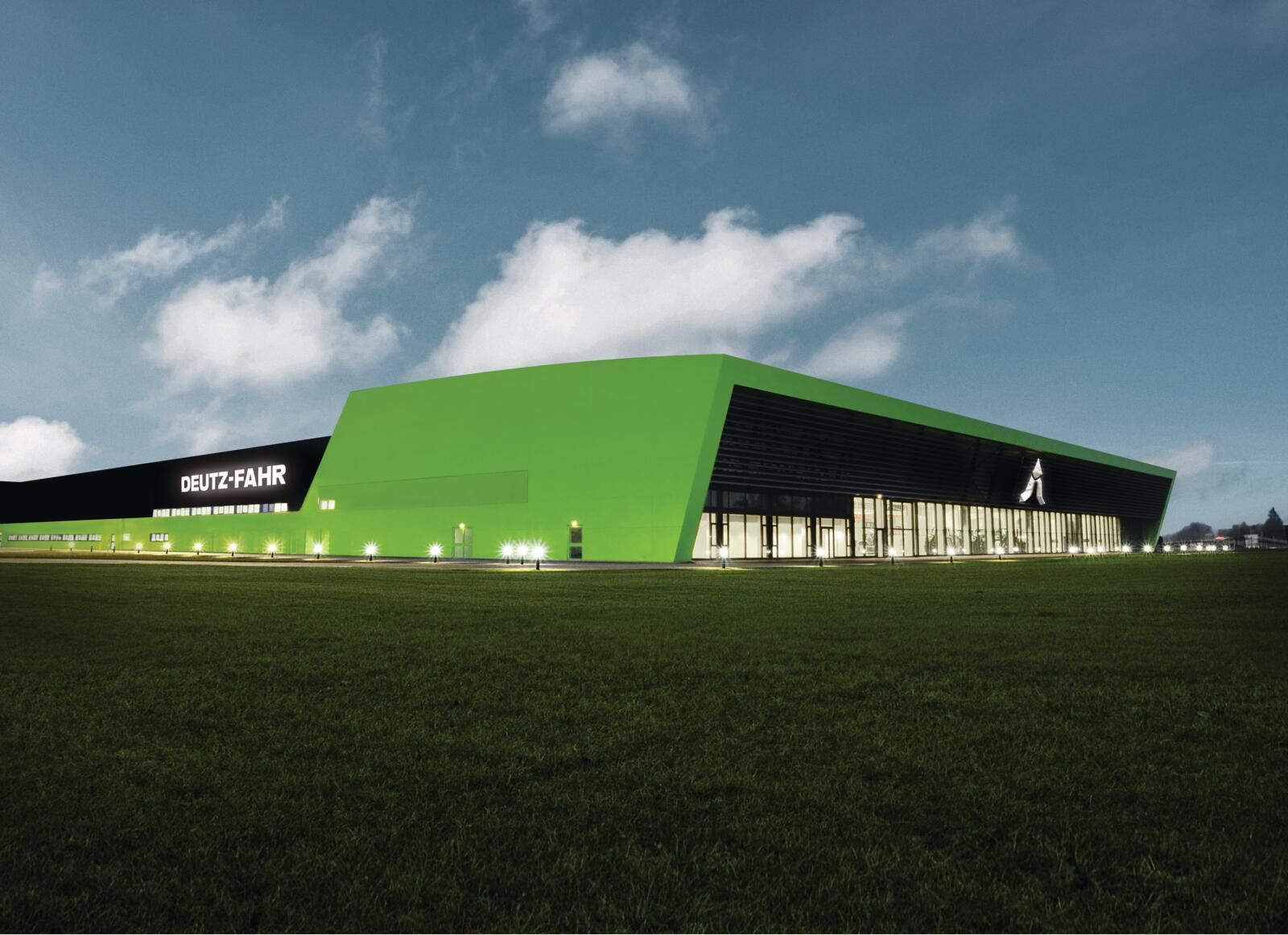 SURE-FOOTED BRAKING, EVEN WHEN WORKING WITH HIGH LOADS
With an impressive maximum gross weight (up to 11000 kg), a long wheelbase of 2820 mm and the possibility of fitting up to 730 kg of ballast at the front and 1340 kg on the rear wheels, the 6W Series Profi Powershift is born for heavy draft applications. The heavy duty rear axle also boasts an upgraded new high performance multiple wet disc brake system. This system brakes all four wheels simultaneously, as four wheel drive is engaged automatically whenever the driver presses the brake pedals.
For even greater productivity and efficiency in heavy duty tasks, these tractors may be equipped with the optional ASM (Axle System Management) system, which automatically engages and disengages four wheel drive and the differential locks in relation to the effective working conditions of the machine.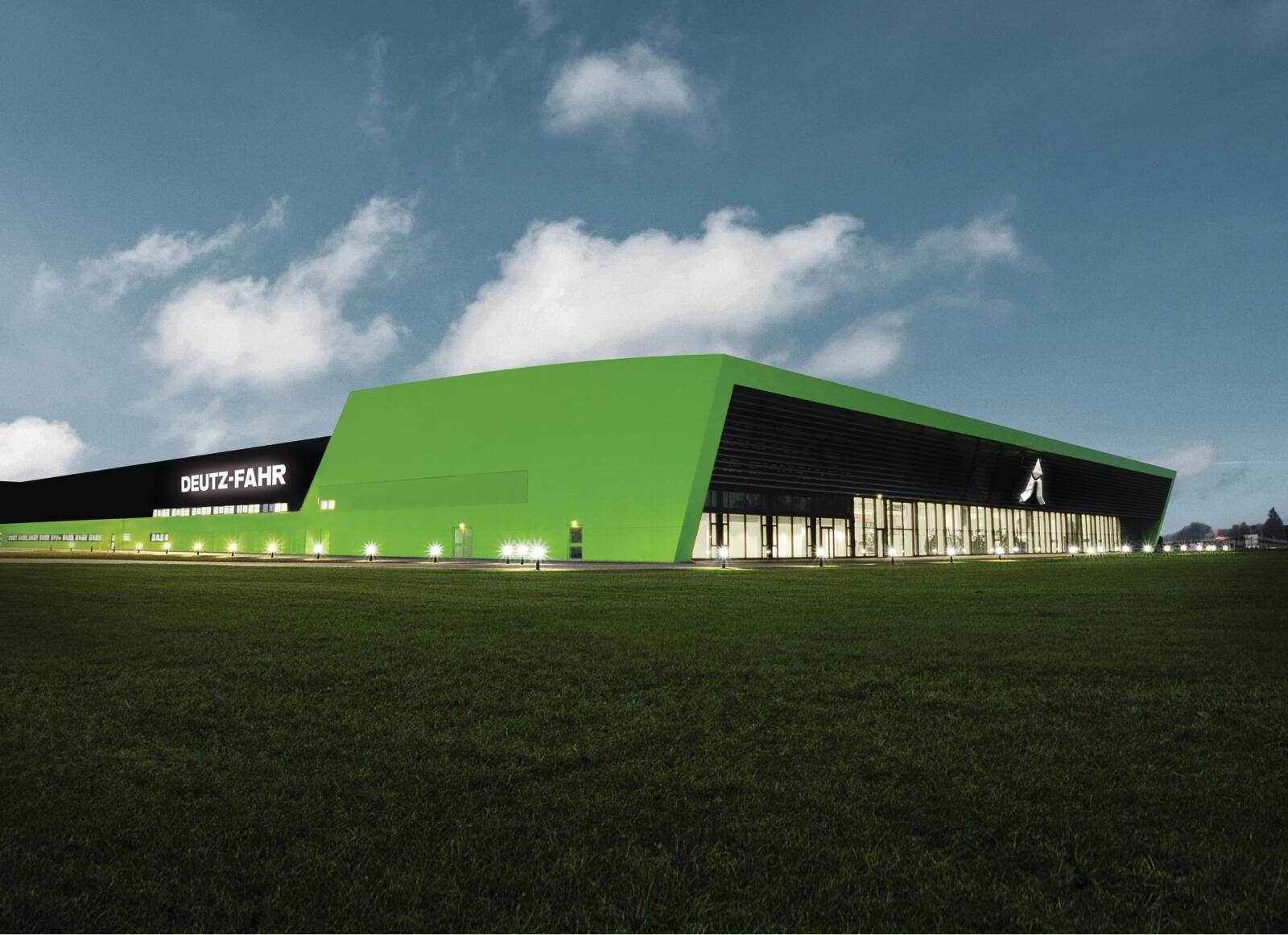 CLASS-BEATING ERGONOMICS AND COMFORT
The driver zone is a tour de force of high technology designed in accordance with the latest standards for ergonomics to offer a comfortable and pleasant working environment for the operator, with features such as the InfoCentre with larger display and new seat, offered with an effective mechanical suspension system as standard, or with air sprung suspension. The steering column is also fitted as standard with adjustable tilt, so the dashboard can faithfully follow its movements keeping the instrument panel and its information constantly in clear view.
The cab may also be equipped with a comfortable folding passenger seat, while air conditioning is standard. For uniform, effective air flow throughout the cabin, air is delivered via a total of 10 adjustable vents. The two air filters for the cab are cleverly located at the sides of the roof, protected by covers that can easily be removed for cleaning. There are also another two internal filters for recirculation and for keeping the cooled air clean, so no additional energy is used unnecessarily.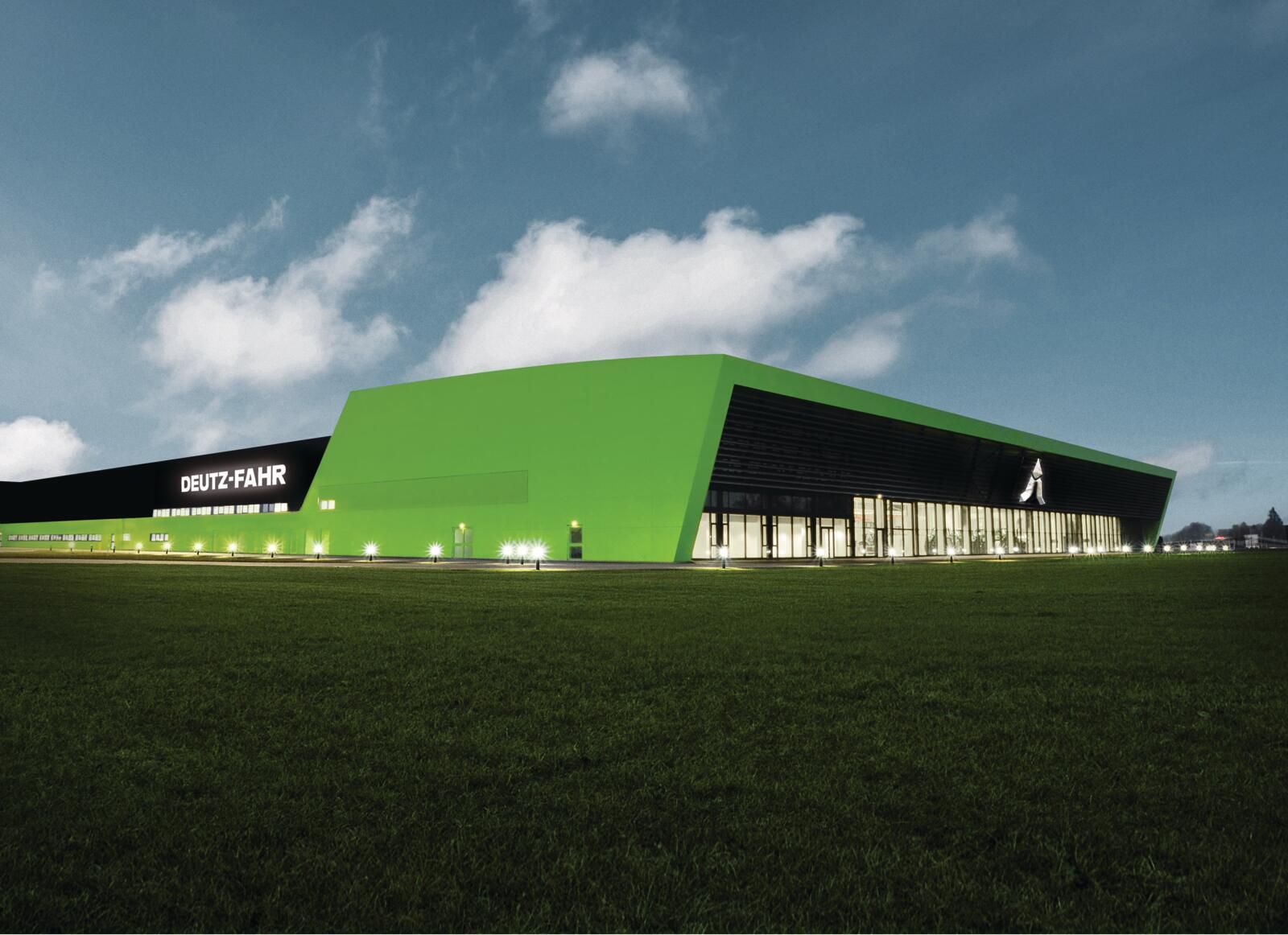 DCR
Deutz Common Rail. High pressure common rail injection system, with two lubricated injection pumps integrated in the engine block, and an innovative combustion chamber configuration for superlative power and torque over a wide range of engine speeds.
ELECTRONIC ENGINE GOVERNOR
The system monitors a set of engine parameters, and optimises engine function by adjusting injection accordingly. Automated for total simplicity: lets the driver set, store and recall the most appropriate engine speed for the job in hand.
ASM
An electronic system which automatically engages and disengages drive to the front wheels and the differential lock in relation to steering angle and speed.
Sense Clutch
Hydraulic reverse shuttle with two multiplate wet clutches and an electronic control unit.