Agrosky
Absolute precision and peace of mind with satellite guidance
Agrosky is an advanced precision farming system developed by DEUTZ-FAHR to provide satellite guidance for tractors and implements. Agrosky uses a state of the art satellite receiver system to automatically steer the machine. While the technology used is extremely sophisticated, the operating principle is actually very simple: the system uses satellite maps to calculate the ideal route, and then automatically guides the tractor by controlling the steering directly. This lets the driver concentrate fully on the job in hand and managing the implements.
Brochures: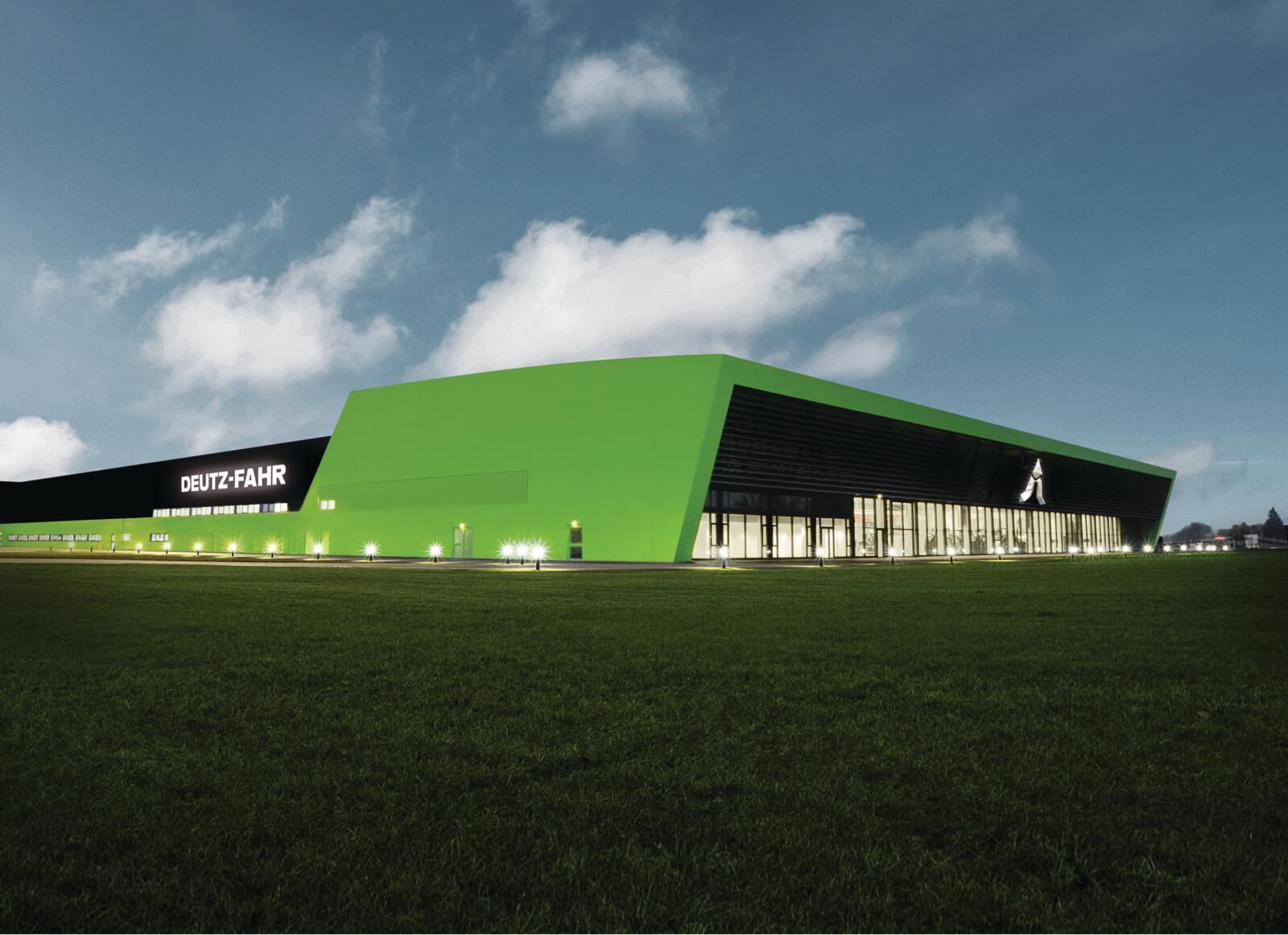 Clear, real-time information.
Agrosky provides the driver with the indications necessary to facilitate the job of driving and maximise precision in real time via a LED bar indicator and by displaying the virtual route; and also provide vital information to put the driver in total control of the functions and efficacy of the implements. Last but not least, the VG 25 (monitor with quick selection buttons) and VG 50 (iMonitor 2.0 8" touchscreen) systems offer a choice of user configurable driving modes (with no presets), for maximum productivity whatever the terrain and topography conditions.
GNSS: you'll never want to work without it again.
Agrosky is an extraordinary satellite assisted guidance system which uses special solenoid valves in the steering system, or an electric motor mounted directly on the steering wheel, to keep the tractor always on the right track automatically without manual steering adjustment from the driver to correct alignment errors. The driver simply needs to steer to the starting point, after which the system positions and aligns the tractor correctly. Once the system takes over, the machine is guided precisely in a succession of parallel paths, reducing overlap by up to 90% and maximising productivity. Another significant advantage of Agrosky is that it makes it possible to maintain constant work speeds even in unfavourable conditions, such as night-time driving, in poor visibility caused by fog or dust, or in areas with no reference points.